Double Decker Summer Comedy Series:
Paul Sinha's
had to reschedule his summer diary, so an Edinburgh run isn't possible this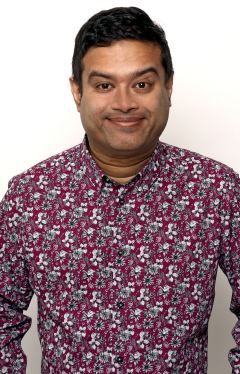 year, but he is back at the Hen & Chicken Studio with a mixture of best bits and new material for his next touring show about the life-changing effect a couple of drinks can have. So far, Paul has lived his life content in the understanding that stability and 
emotional
 happiness were lovely ideas but not really for him. Thanks to a prosecco-fuelled Christmas, all that has changed.
"Full of insight and delight. One of our most thoughtful and enjoyable comedians" The Times
"Comedy gold. Every punchline feels fresh" Skinny

LUCY PORTER

:
BE PREPARED

Fringe favourite

Lucy Porter

returns with another fantastic stand-up show.

At Brownies, Lucy thought she'd be prepared for anything as long as she had her emergency 10p for a phone box, and knew how to tie a Fisherman's knot.

Life turned out to be slightly more complicated than Brown Owl let on.

"A treat from start to finish" The Herald

"Impeccably punch-lined anecdotes… genuinely delightful" Daily Telegraph